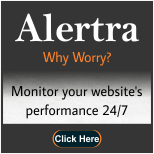 The Internet has made businesses do their job with ease. If you have a well maintained website, it is more likely to bring success to your online business. But bear in mind that web applications are complex and they are growing continuously. If yours is an e-commerce business site, the website's outage even for a few moments may cost you a lot. In view of this there is a high risk of your website being not available to your customers even for a short duration. Therefore, it is important to choose a website monitor for the optimal performance of your website. In this article, we will discuss synthetic and passive monitoring.
While choosing website monitor, it is important to take a look at the various choices offered by the monitoring service. We can consider active and passive monitoring.
While passive monitoring is meant in determining the problem in a website. Whereas active monitoring also known as synthetic monitoring is associated with checking server connectivity, network problems and application problems.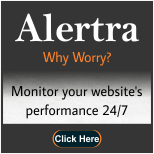 Passive monitoring
Passive monitoring is otherwise known as real-user monitoring. It is popular among big organizations. Such entities use enterprise management tools to check application's performance within the network.
This monitoring is suitable to check real-end user behavior. It is good for:
Monitoring pings that may be obtained by a proxy
Monitoring activities on client side
Page to page monitoring
Monitor actual on-page activity time
However, this monitoring is not suitable if:
The end users are not real or they do not interact with the site, because in such a case there is no data to process.
It does not monitor DNS issues, network or firewall issue.
Synthetic monitoring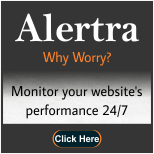 Synthetic (active) monitoring is associated with monitoring issues related to performance connectivity from multiple Internet points. This monitoring is advantageous because performance problems can be detected before they start affecting your website or web applications.
Monitoring happens from multiple Internet locations.
Active monitoring service should perform reporting as frequently as possible.
It should be able to make sure that there are no errors within a page, SSL certificate.
While choosing a service both the services have advantages. Of these, some benefits are exclusive, that is, they are only in one kind of service. Both services monitor and furnish data on performance, the way they work are different from one another.
Ideally, you need to take a mix of passive and active monitoring. By this, issues in performance can be known beforehand. This ensures you get optimal results.