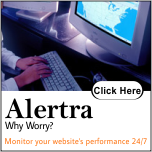 Microsoft SQL server and Oracle are two of the most popular database server solutions available in the market. SQL server only supports Microsoft related platforms, while Oracle prides itself on being compatible with all Microsoft platforms as well as AIX, Linux Intel and many more. A comparative study on the total cost of administration, conducted by Alinean in 2010, says that there are certain advantages of SQL server over Oracle server.
Administrators:
A database administrator can manage over 65 critical SQL server databases, where as the same administrator can manage only 15 Oracle critical databases. With all databases and sub databases included in the study, one Microsoft SQL database administrator can manage 214 databases, while Oracle handles only 31 databases per administrator.
Installation:
SQL server is more user friendly and takes less time to install when compared to Oracle server. SQL Server database administrators spend 1.5 hours on an average setting up a new database server, while it takes six hours for setting up the Oracle server.
Problem Resolution:
Alinean reports says that, Microsoft SQL Server administrators spend less time on problem solving and tuning than Oracle database administrators.
Administration Costs:
According to Alinean's study companies utilizing SQL Server spend less money on administration per database than those who run on Oracle.
Security:
Oracle is said to provide only basic security in standard and enterprise editions, and offers expensive add on security only with its enterprise edition. SQL server has extra security features in its work group, standard and enterprise editions.
SQL server also has advanced features like advanced compression, data mining, partitioning, OLAP, enterprise reporting included in the package, while businesses who use Oracle servers have to purchase these features separately.
Related Links:
website monitoring