During the recent days, when we consider the manufacturing sector, auto sector is one of the best sector which has expanded rapidly. Sales of the vehicles increased through out the world. Many companies are launching new models for meeting the needs of the customers. Apart from the remodeling the existing models, the manufacturers are expanding their market by providing new car models.
Volkswagen, the German auto maker, comes under this category. Recently, it has launched a new diesel engine car. During the 31st International Vienna Motor Symposium, the car was paraded.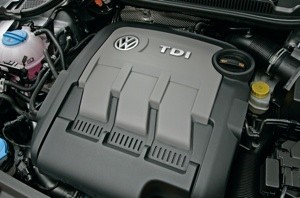 It has been featured with the capacities of 1.2 TDI engine with three cylinders. The torque of the car 180 Nm at 2,000 rpm and the power is 74 bhp. Because of the decrement in the number of cylinders used, the car will be light in weight and has less friction power loss. Weight has been reduced by maintaining the best thermodynamic effectiveness of the engine without any compromise. The car provides the best performance for the user. The car is also provided with the feature of maximum acoustic facility.
Release of the harmful carbon dioxide, will be reduced using this car when compared with the other cars and it releases an amount of 87g/km. The other main feature which is attracting the consumers to buy is the fuel efficiency of the car.
According to the projections made by the company regarding the fuel usage for traveling a distance of 100km, the diesel used will be around 3.3 liters.
Thus, the needs of the customers like fuel efficiency and the best performance can be obtained by the new launch of Volkswagen.