Choosing the right car for wedding makes a great difference in not only the look but also the style. Today there are many types of cars available in the market. Many rental companies are offering a wide variety of specific wedding cars for hiring on your wedding.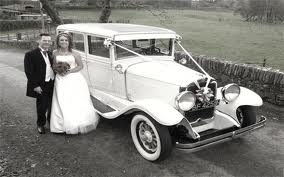 The first thing you need to do is, hire a car as soon as possible, because hiring it late may leave you with less option, because the best cars are already in services and you may not find the good one. Therefore, choose it long before your wedding date, especially on wedding seasons.
When hiring a car for wedding the first thing you need to decide is what type of car you need for your wedding. Some like classic cars, while others like contemporary luxury sedans and sports cars, some like unique and fun cars etc. Therefore, first you need to decide which type or style of car you would like for your wedding.
The cost of the rental cars depends upon the size and model of the cars. It is better to put some amount separately for hiring a wedding car. Also ask for any discounts, because many car rentals will give discounts on booking a car for wedding or they may provide tank full of fuel for your wedding day.
Hire your wedding car from your locality, because it will cost you less. Hiring the non-local ones will not only cost you more but will also add the fuel costs separately. Therefore, it is better if you hire the local area supplier.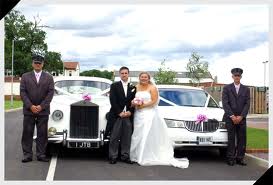 The car color should suit the wedding theme. When hiring a car the supplier should provide a chauffeur, because a chauffeur is must for your wedding. If you have a chauffeur, he will take care of driving, if not someone has to miss your wedding celebrations or sometimes he might be busy with some other preparations of your wedding.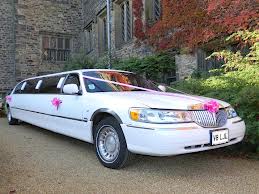 While choosing a car, go for a limousine because it can easily accommodate more than a couple of people. Count the number of people whom you would like to travel with you on your wedding, and choose a car that accommodates your number. Else you can ask the rental agency to suggest best one that accommodates your group.
The new Bentley and the Rolls Royce are better and popular classic cars to hire on your wedding as they will add the touch of classic and sophistication on your wedding.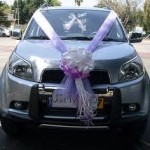 While choosing a car for your wedding, if you have picked a stylish car from online, don't pay immediately by just seeing the online images, because the car may look very fancy in images but may not really be. Visit them in person in advance to check the car and also to deal the price.
Choosing the right car and the right supplier will ensure that your wedding car looks good at your wedding and there are no hassles.