Adding a shed to your home garden enhances its beauty. It can be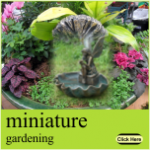 built for an aesthetic look and also for several other uses. You can use it as a storage room, playhouse, greenhouse or any other extra addition room that adds living space in your garden. Wooden and metal sheds are most commonly used for gardens. With their own features and benefits, they are used by many people. Here are some views of comparison of wooden and metal garden sheds.
Wooden garden sheds are mostly preferred to metal ones as the former give much natural appearance than the latter.
As metal sheds are made of strong metals like galvanized steel and aluminum, they are more durable. Where as, wooden sheds are not much stronger compared to them and hence have less durability.
Wood has a risk of getting damaged by insects and mites. So, specific treatment is necessary for a wooden shed. However, metal ones are resistant to firing and rot. No insects can damage them.
There are also chances that the metal sheds become rusted. Ensure that they are treated first before purchase.
Garden crime is the other consideration. A wooden shed can be broken easily. Though they use metal locks, it is easy to get from any side of the shed. However, your storage tools and other items are safe in metal sheds. No one can break off the walls of a metal shed.
During summer, metal sheds may become hot where as the wooden ones do not.
Wooden sheds are considered more expensive than the metal sheds of similar size.
Also, wooden sheds require high maintenance when compared to the metal ones.
Choosing a garden shed is based on your personal needs and interests. If you are looking for a natural shed in your garden, then opt for a wooden shed. If you need to have a shed at low cost, then you can choose for a metal one.